Your Car Maintenance Schedule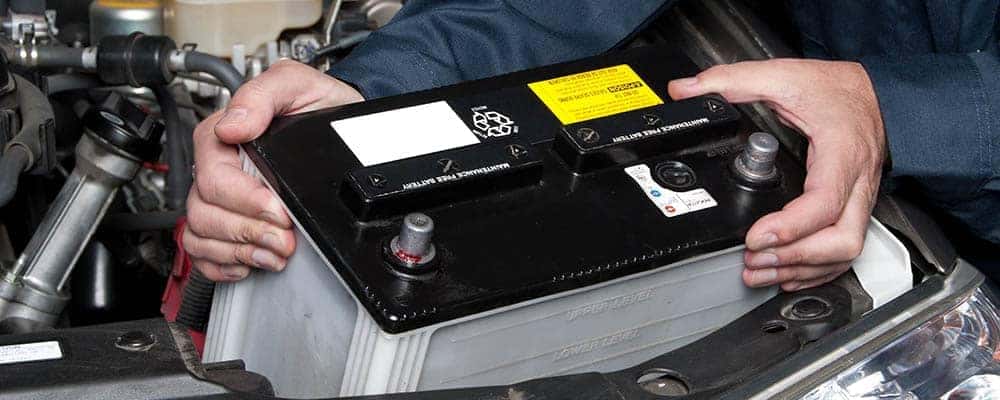 Whether you just drive your car to work and back or regularly road trip out of the Lynbrook area, the best way to ensure a safe and uneventful drive is to keep up with your auto service. But do you know your car maintenance schedule? Sunrise Volkswagen services all makes and models, from Lynbrook to Long Beach and beyond, and we're here to give you a general maintenance schedule for your vehicle — Volkswagen or not.
How Often to Change Oil
Oil helps keep your engine running all over Long Beach, ensuring metal glides smoothly instead of grinding and causing damage. Running out of oil or running on bad oil can cause severe engine damage, and you should have your oil changed as often as your manual recommends — usually between 4,000 and 6,000 miles.
How Long Do Car Batteries Last?
Modern car batteries don't require any regular maintenance, but they will eventually die. If you're lucky enough to not worry about any cold snaps, a car battery can last as long as 5 years. Once you hit that mark, we often recommend a new battery just so you're not caught with a dead one unexpectedly. It's also good to check for damage or signs of wear (like leaking or corrosion around the poles).
How Long Do Windshield Wipers Last?
There is no set mileage for most windshield wipers, but you should replace them as soon as you notice them failing. Once you turn those wipers to "on" and see that you're only clearing some of the water off of your windshield, it's time for some new ones. If your vehicle has spent the winter months in a particularly cold climate, the damage to the rubber could be significant, and we recommend inspecting windshield wipers as part of spring auto maintenance.
How Often to Change Air Filter
Engines, like people, need air to function. The modern car is designed to operate with air flowing into the engine bay, and if the filter is obstructed, it can affect vehicle performance and mpg. We recommend changing your air filter as often as you have your oil changed, just so you don't put it off for too long — so that's every 4,000 to 6,000 miles.
How Often to Rotate Tires
When you buy new tires, they have a mileage limit on them, and it can range from 40,000 miles all the way up to 80,000 miles or more. You'll only reach that mileage if you regularly rotate your tires for even wear, every 5,000 miles or so. It's wise to regularly inspect your tires for signs of wear and tear as well as uneven wear, as those can be indicators of bigger problems.
Has Your Car Maintenance Schedule Come Due? Let Sunrise Volkswagen Help
If your Volkswagen model is in need of repair or inspection in the Lynbrook area, you can do it yourself, or you can kick your feet up as the experts at Sunrise Volkswagen handle things. We have a talented team of professionals who can service your vehicle in the best possible way, and we always use genuine parts to keep your Volkswagen running properly so you can enjoy your road trip. Contact us for more information!
---
Save with Service and Oil Change Coupons in Lynbrook
We are currently updating our Specials. Please check back soon.
Latest News from Sunrise Volkswagen
In addition to selling new and pre-owned Volkswagen vehicles, did you know that Sunrise Volkswagen is also your Lynbrook, NY source for genuine Volkswagen parts and accessories? Buying VW parts for your Volkswagen is the best way to ensure that you fit your car with only the highest quality pieces available, and Sunrise Volkswagen is…

Have you heard the term "certified pre-owned" before, but you're not really sure what it means? You're not the only one! At Sunrise Volkswagen serving Long Island, we often have to explain the difference between a used car and a certified pre-owned Volkswagen car. So, we thought we'd take today to explain the value of…

Are you curious about a VW for sale near Long Island but haven't heard about the People First Warranty yet? At Sunrise Volkswagen in Lynbrook, every new Volkswagen model we sell comes backed by the manufacturer with a comprehensive warranty. Learn about this guarantee, then ask your VW dealer about your coverage.