How to Reserve Your ID.4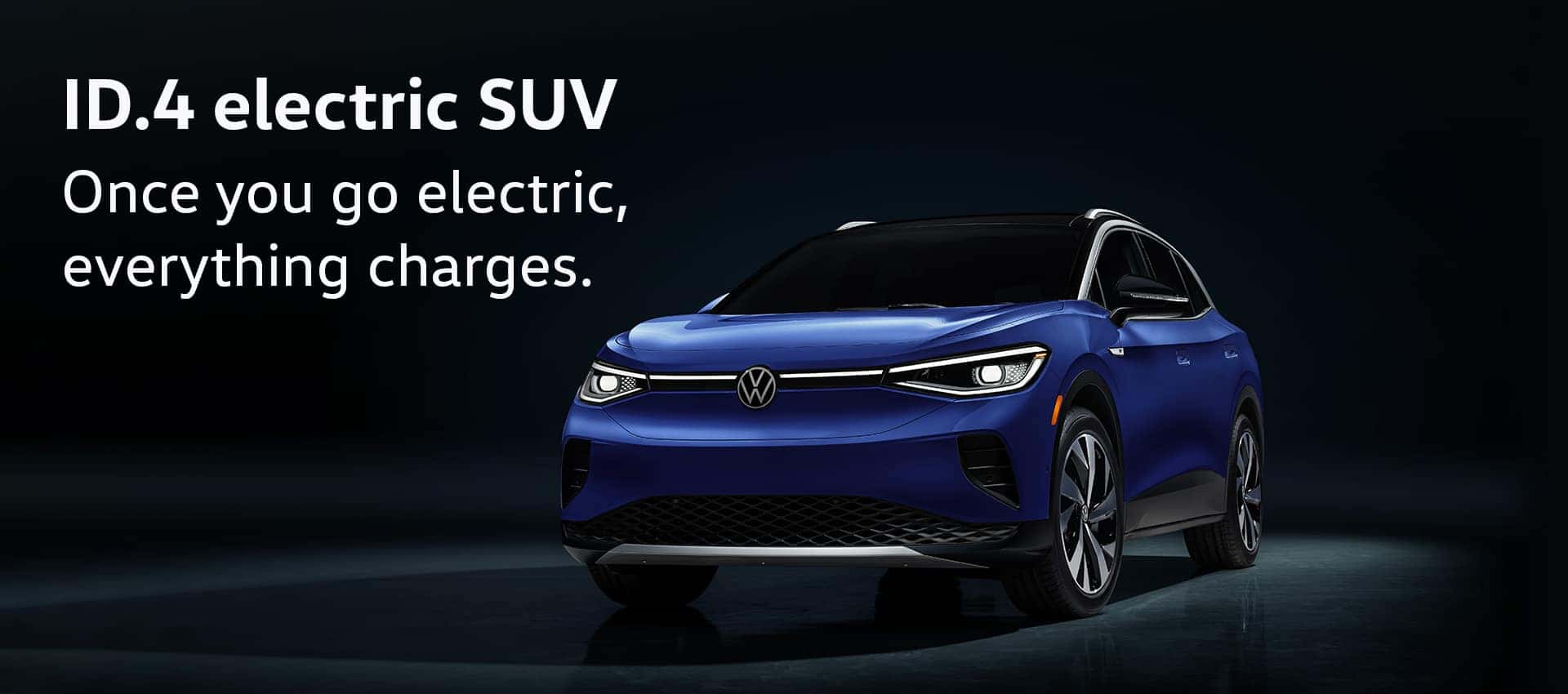 The all-new Volkswagen ID.4 EV is truly something to behold. On the outside, clean aerodynamic lines make for a striking presence on the road. On the inside, plenty of room makes for a spacious, comfortable cabin–it will transform how you think about electric cars. Best of all? You can reserve it right now.
Here's a video walkthrough of the reservation process:
HOW TO RESERVE YOUR ID.4
Step 2. Select the model of interest, the 1st Edition or Pro. Please note, the 1st Edition is a limited edition and may be sold out.
Step 3. Customize your ID.4 by selecting the exterior color, trim line, packages, interior color, and drivetrain all located on the right-hand side. When complete, scroll to the bottom and click "Reserve".
Step 4. Complete the Personal Information section and click the "Continue to Preferred Dealer" button at the bottom of the screen.
Step 5. Sunrise Volkswagen will be selected (indicated by a blue bounding box and check mark in the top right corner). Click "Continue to Payment Information" at the bottom.
Step 6. Complete the Payment Information section and click "Continue to Summary".
Step 7. Make sure all of the Personal Information, Your Dealership, Payment Information and Preferred Vehicle are correct, read and check the terms and condition boxes on the right hand side and click "Submit Payment".
Congratulations, you've successfully placed an order for your brand new ID.4 and will receive an email confirmation which will include your Reservation ID, Reservation Status and Vehicle Preferences. You will be able to track your ID.4's status by using the myVW portal (vw.com/myVW/myreservations)