Visit Sunrise Volkswagen for Professional Tire Service near Lynbrook, NY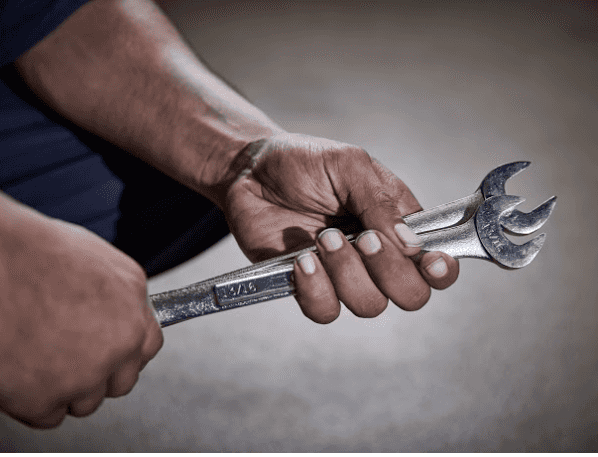 Keep your Volkswagen vehicle in top condition with regular maintenance at Sunrise Volkswagen. Our well-equipped VW service center serving Oyster Bay, NY and the Long Island, NY area brings decades of car-care expertise to all aspects of your automobile, with special attention paid to one of its most important components: the tires.
Why Tire Service is Important
Tires have evolved to the point that drivers today have a number of options to consider, depending on season, lifestyle, and driving habits. There are all-terrain tires for off-road excursions, low-profile tires for enhanced performance, and snow tires for wintertime peace of mind. But even though tire quality and variety has never been better, visiting Sunrise Volkswagen for consistent tire service is still essential. Making timely visits to our local VW dealership is a great way to maximize your Volkswagen vehicle's gas mileage, safety, and performance. And with a set of properly inflated, damage-free tires, you'll minimize the chances of getting a flat, seeing your tires wear out prematurely, or experiencing a blowout.
Types of Tire Service We Offer
Open six days a week, our service center and VW parts dealer serving Oceanside, NY knows tire care inside and out. One of the most important tire services we offer is a tire rotation, which your car needs every 6,000 – 8,000 miles. By rotating the tires to different positions, our team ensures that your tires wear evenly, as opposed to the two front tires wearing out faster than the two in the rear.
After around five rotations or 40,000 miles, your 2019 VW Tiguan or 2019 Volkswagen Atlas near Long Island, NY will likely be ready for new tires. We offer a big selection of different tire types from all the top manufacturers, and often have specials pertaining to tire purchase and installation.
Have Your Volkswagen Car's Tires Serviced Today
Don't put off tire service until a problem arises. Instead, make a service appointment with our Long Island Volkswagen dealers serving Lynbrook, NY and enjoy the confidence that comes with knowing your tires are in capable hands. Inspections, rotations, and new-tire sales – Sunrise Volkswagen does it all.