What Happens If You Don't Change Your Oil?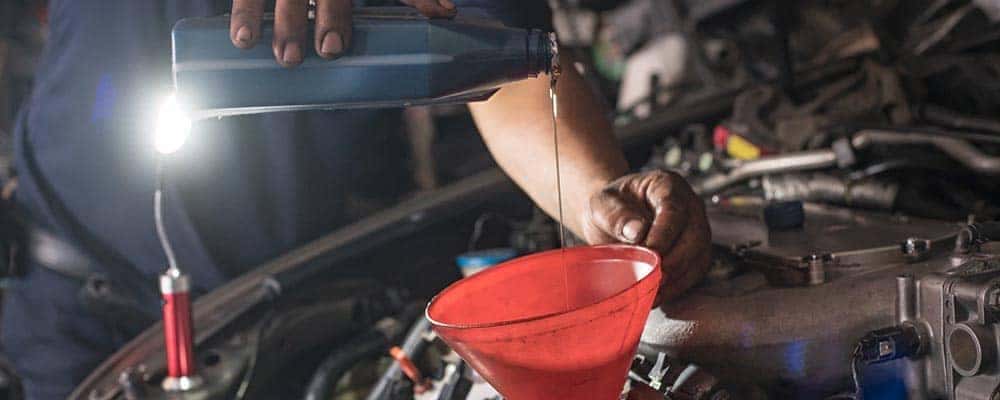 When you don't replace the car's oil, nothing is absorbing the heat from the engine, pistons, and other components of the engine block. Your engine will then have issues stopping it from working smoothly. Frequent oil changes allow your Volkswagen to drive safely and smoothly on the streets in Lynbrook longer.
What Does The Oil Do?
The oil lubricates the engine, and absorbs the heat from engine components and carries it away to prevent overheating. When there's no fresh oil to replace the old, nothing will absorb the heat, and the pistons can weld themselves to the cylinders. With the new fresh oil, the engine will run smoothly without overheating.
How Often Should I Change the Oil?
It's recommended to have the oil changed every three months or 3,000 miles. Remember that each driver and vehicle is different from the other. Driving longer distances means having the oil changed more often to prevent any issues.
How Do I Change It Myself?
To change the oil yourself, first get the correct oil. Once you have that, and the tools needed, start by draining the old oil from the vehicle. Be sure to secure the cap and start adding the new lubrication. Fill slowly and check the levels often to make sure it's not too low or high when finished.
Learn more at Sunrise Volkswagen
Drivers need to understand the importance of an oil change and the best way to care for a new Volkswagen vehicle. When it's time for an oil change, visit Sunrise Volkswagen! Our service center has a team of friendly and trained technicians to have your car learned out and ready to drive off on the Rockville Centre roads. Contact us with questions about your vehicle's maintenance schedule or to make a service appointment.
In addition to selling new and pre-owned Volkswagen vehicles, did you know that Sunrise Volkswagen is also your Lynbrook, NY source for genuine Volkswagen parts and accessories? Buying VW parts for your Volkswagen is the best way to ensure that you fit your car with only the highest quality pieces available, and Sunrise Volkswagen is…

Have you heard the term "certified pre-owned" before, but you're not really sure what it means? You're not the only one! At Sunrise Volkswagen serving Long Island, we often have to explain the difference between a used car and a certified pre-owned Volkswagen car. So, we thought we'd take today to explain the value of…

Are you curious about a VW for sale near Long Island but haven't heard about the People First Warranty yet? At Sunrise Volkswagen in Lynbrook, every new Volkswagen model we sell comes backed by the manufacturer with a comprehensive warranty. Learn about this guarantee, then ask your VW dealer about your coverage.