What Happens If You Don't Change Your Oil?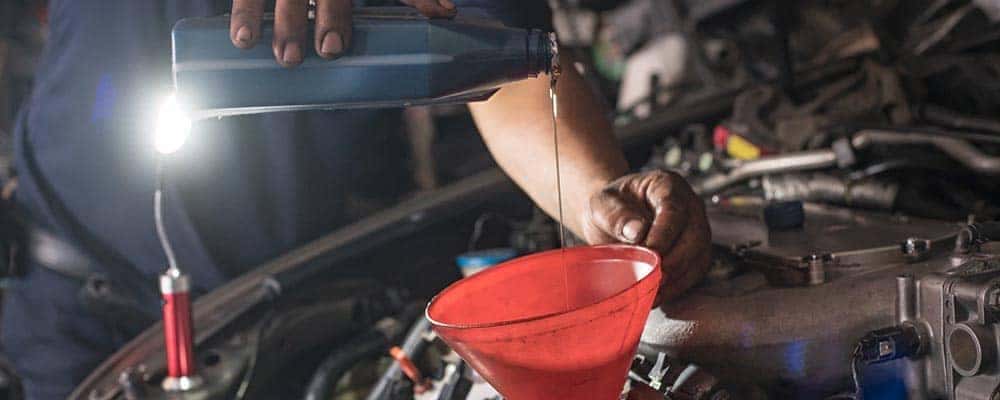 When you don't replace the car's oil, nothing is absorbing the heat from the engine, pistons, and other components of the engine block. Your engine will then have issues stopping it from working smoothly. Frequent oil changes allow your Volkswagen to drive safely and smoothly on the streets in Lynbrook longer.
What Does The Oil Do?
The oil lubricates the engine, and absorbs the heat from engine components and carries it away to prevent overheating. When there's no fresh oil to replace the old, nothing will absorb the heat, and the pistons can weld themselves to the cylinders. With the new fresh oil, the engine will run smoothly without overheating.
How Often Should I Change the Oil?
It's recommended to have the oil changed every three months or 3,000 miles. Remember that each driver and vehicle is different from the other. Driving longer distances means having the oil changed more often to prevent any issues.
How Do I Change It Myself?
To change the oil yourself, first get the correct oil. Once you have that, and the tools needed, start by draining the old oil from the vehicle. Be sure to secure the cap and start adding the new lubrication. Fill slowly and check the levels often to make sure it's not too low or high when finished.
Learn more at Sunrise Volkswagen
Drivers need to understand the importance of an oil change and the best way to care for a new Volkswagen vehicle. When it's time for an oil change, visit Sunrise Volkswagen! Our service center has a team of friendly and trained technicians to have your car learned out and ready to drive off on the Rockville Centre roads. Contact us with questions about your vehicle's maintenance schedule or to make a service appointment.
Are you interested in purchasing a new Volkswagen and know that you'll need financing? Speak with us about Volkswagen Credit available at Sunrise VW.

Does your vehicle require brake service? At Sunrise Volkswagen near Oyster Bay, we are committed to the driving safety of our customers, which is why we offer a slew of Volkswagen services.

The sporty, rugged, and ultra-functional Volkswagen Atlas is sure to meet the needs of your family or busy everyday life. See it at Sunrise Volkswagen!